Perfume Rose Harvest Tours 2014
"Afternoon Tea in the Perfume Garden"
May 9th & 10th, 2:00-4pm
(Garden open 10-5pm)
Gather with us in the rose garden for a delightful and refreshing 'Afternoon Tea' presented Russian River Rose style. Savor an aromatic cup of tea paired with rose petal sandwiches, rose jam, rose sorbet and other rose inspired delicacies as you experience a petite-version of our Classic Perfume Harvest Tour. A great day-time activity for the mother's day weekend to gather friends and family in the garden. Only $34.95.

"There are a few hours in life more
agreeable than the hours
dedicated to the ceremony
known as afternoon tea"---
Henry James.
Menu Upgrades Available ($5-12 including Rose Champagne and/or Chocolate Truffles - see below).
What is Afternoon Tea?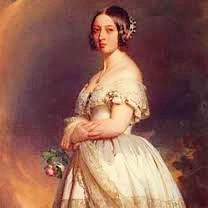 Afternoon Tea is a tea-related ritual, introduced in Britain in the early 1840s by Anna, the 7th Duchess of Bedford. Afternoon Tea was initially developed as a private social event for ladies who climbed the echelons of society. It was only when Queen Victoria engaged in the Afternoon Tea ritual that it became a formal occasion on a larger scale, known as 'tea receptions'. Before long all of fashionable society was sipping tea and nibbling sandwiches in the middle of the afternoon.
"At half past three, everything stops for tea".
- 18th Century English song lyrics
Rose Tea Menu:
Afternoon Tea is a meal traditionally composed of sandwiches (usually cut delicately into 'fingers'), scones with clotted cream and jam, sweet


Cookies with rose petal jam Rose petal sandwiches Rose Water favored cake
pastries and cakes served on a three tiered plate service. At Afternoon Tea in the Perfume Garden, surrounded by an elegant array of fresh cut flowers, you can experience how RRRCo incorporates rose water into our specifically designed light nibble Tea menu...

Upgrades: We will also offer menu upgrades for the full fashion of "Afternoon Tea"
Decadent and Locally Made Chocolate Truffles ....$5
Rose Water Infused Champagne Sparkler..............$8
Both Rose Sparkler and Chocolate .......................$12


Photos courtesy of Mikala Kennan.
RESERVATIONS are required to secure your spot.
NOTE: Sorry both May 10th & 11th are sold out.