Perfume Rose Harvest Tours 2016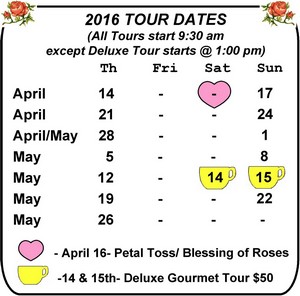 Please come and share in the joyful tours!
Back by popular demand, our quickly sold-out rose harvest tours are back! Smell the roses in the garden, while you pick the petals and learn about the heady scents of ancient perfumes...

(see LARGER 'calendar' image below)


Tour Schedule
Please join us for our tours at the dates and times offered below. Click the tour 'type' either at the top or after the calendar and you'll be taken to that tour's reservation page.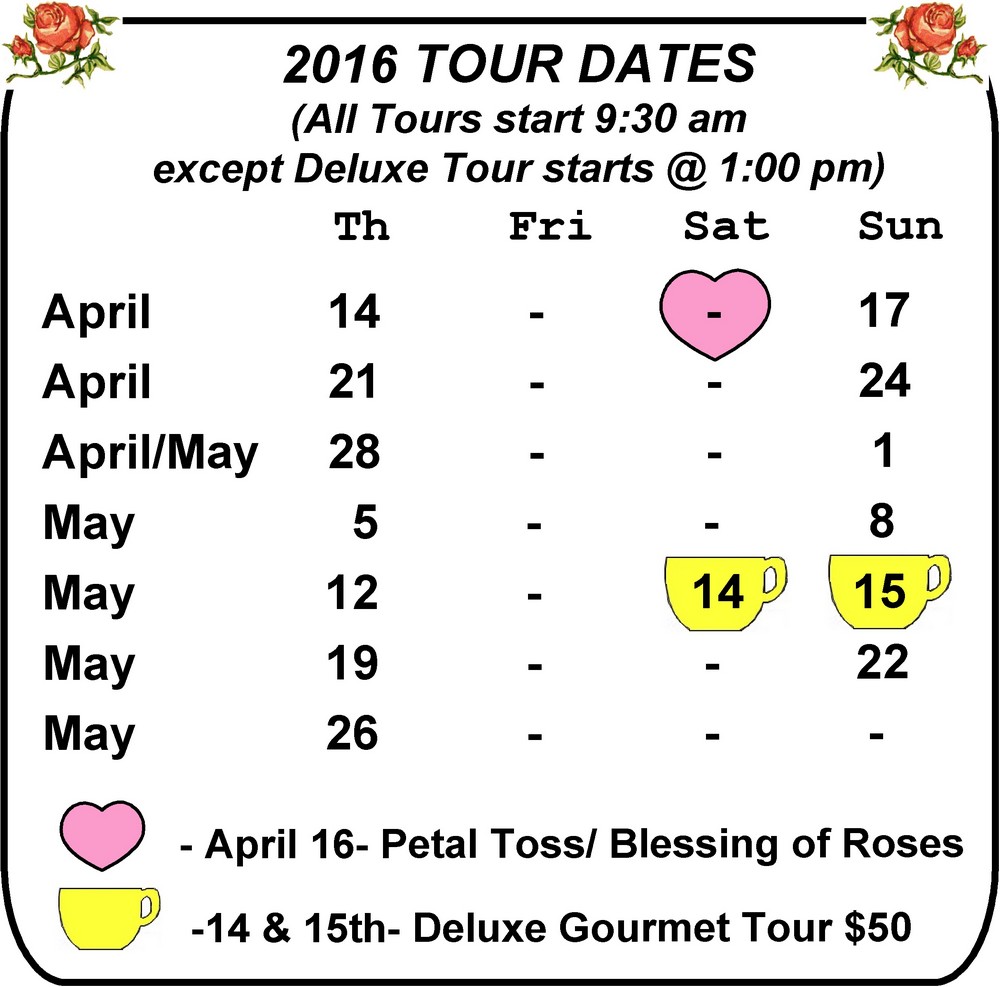 Tours are limited to 18 participants; larger groups are welcome by special arrangement.
Be ready to give credit card information for placing your on line reservation. Reservations are on a first come first serve basis.

classic tour deluxe tour
ALL TOURS START 9:30 AM except 1;00 PM Deluxe Gourmet tours. "9:30"- tours start at 9:30 a.m.
Tours start promptly, please arrive 15 min early for check-in. Bring appropriate attire and good walking shoes. Some earlier or later tours are subject to cancellation when bloom is insufficient.


Tour registration fees are non-refundable. However, for cancellations made up to 4 days prior to date of tour, a store credit is given (good until December 2016). Within 4 days of tour date, no refunds or exchanges. Some early & late season tours are subject to cancellation due to insufficient bloom (full refund).
Photos courtesy of Mikala Kennan.