Perfume Rose Harvest Tours 2016
Deluxe Gourmet Tours (May 14 & May 15 only)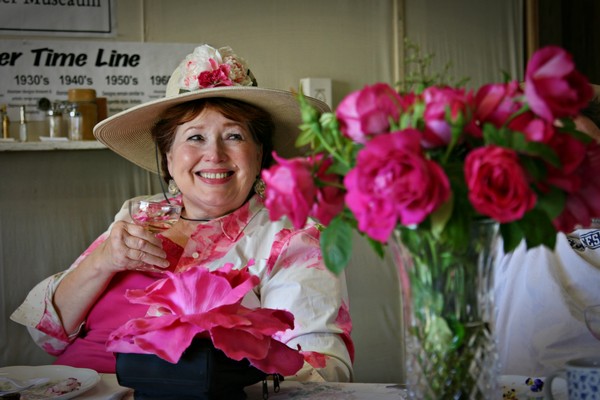 Gather with us in the garden for the ULTIMATE Rose Experience at the Peak of Bloom. The Deluxe Perfume Tour is designed for all those who wish to ignite all the senses! Savor an aromatic cup of tea paired with rose inspired delicacies as you experience a specialized and unique Perfume Harvest Tour.

"You will never forget this beautiful day in the Wine - and Rose! - Country."
TOURS INCLUDE:

Delicious Rose Infused Menu

Surrounded by an elegant array of fresh cut flowers, you can experience how RRRCo incorporates rose water into our specifically designed light nibble 'Tea' menu... Enjoy elegant s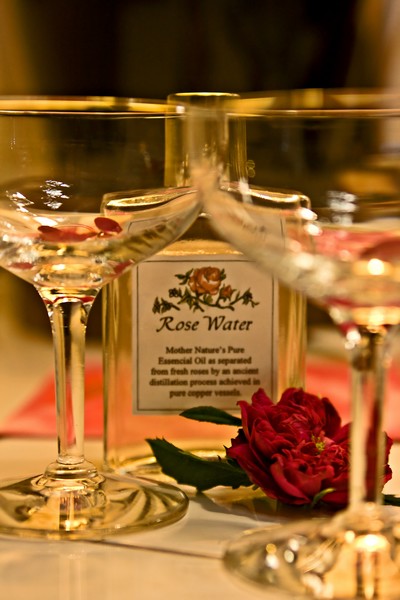 amplings of our local chef's creation of handmade delicacies infused with rose water that includes rose hip jam, Turkish delight, baklava and rose water sorbet. The chef will introduce the menu and give some ideas on how to use our estate produced 'Rose Water' in your own recipes at home. As a special treat, we will have a rose champagne toast, we call it the 'rose sparkler'. Yum!


The Secrets of the Rose Harvest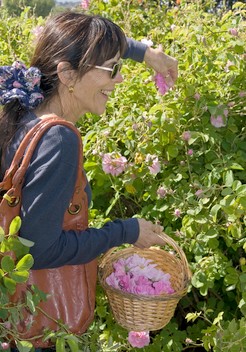 For the Deluxe Tour, we will be offering an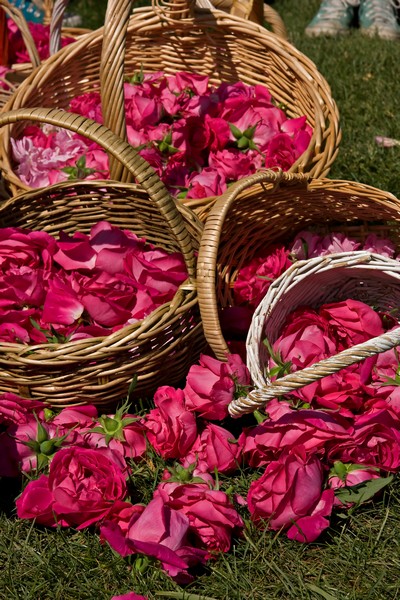 'insider' version of the Classic Perfume Tour. As you enjoy the delightful rose menu, the perfumer will guide you through the secrets of rosewater distilling process and give a brief history of perfume, rose oil, and rose fragrance. Our Russian River Rose 'Deluxe Tour' offers a unique, tranquil, and social place where our guests can enjoy the Perfume Harvest Tour in a new way.

"Roses always make people better, happier, and more helpful; they are sunshine, food, and medicine for the soul"- Luther Burbank
Rare Scents from History
In addition to the scents from the rose petal distillation we offer "Perfumes of the Royals". Experience yourself the scents enjoyed by Marie Antionette, Napoleon Bonapart and Cleopatra VII. These recreations are hand crafted using the techniques characteristic of those bygone periods. Each perfume is extremely rare but to have all 3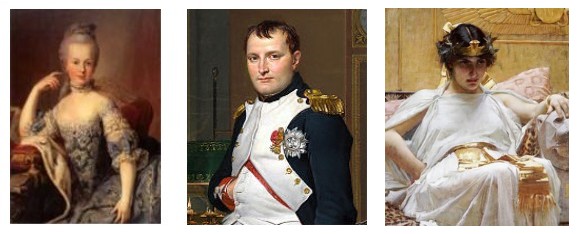 together is pure magic. First, is a sample of a limited edition perfume, "M.A. Sillage de le Reine", commissioned by France's Versaille Museum. This is a first of its kind perfume -- -created 2007 from a lost perfumers recipe for Marie Antoinette, by noted perfumer Francis Kurkdijan and and was painstakenly made only with 100 percent natural ingredients. Second, is a colonge created by an manservant to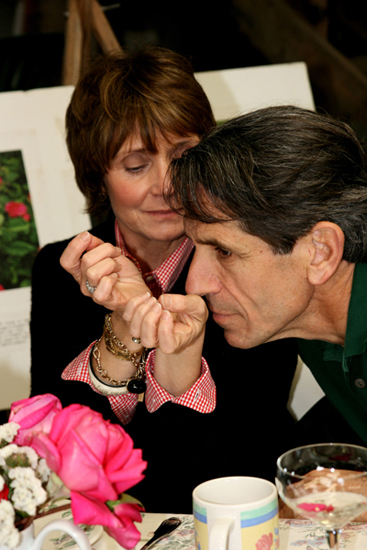 Napoleon Bonapart when he was banished to the island of St. Helene in 1815. Cosmalia recently recreated this home-made imperial cologne with the authorization from the owner of this original manservant's diary . Third, is the scent called 'Susinon' that Cleopatra Ptylomy most likely used. This fabulous fragrance was purportedly used by Cleopatra on the purple sails of her royal barge, perfuming the air, when she successfully seduced Mark Anthony. Our Susinon is the very same as created for Denver Art Museum's KING TUT exhibit of 2010. As added interest, you can examine coins with Cleopatra's image.
Exclusive viewing of 'Atomizer Museum' Collection
In addition to sights of the perfume rose fields and baskets of your picked roses we offer "The Atomizer Museum". You can peruse and delight in a our collection of purse size atomizers, several are 110 years old and some truly works of art. Many of these atomizers were used by the 'flappers' in the 20's and the 'chic' during the art deco 30's. Nostalgic and fascinating trinkets of the decades.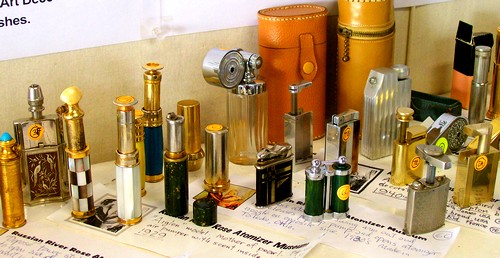 YES! How do I join the Deluxe Tours?
Reserve your seat below for this exquisitely unique Deluxe Tour. Two days only, at the PEAK of flower production. Limited to 14 lucky guests. Last year it filled up quickly, don't wait.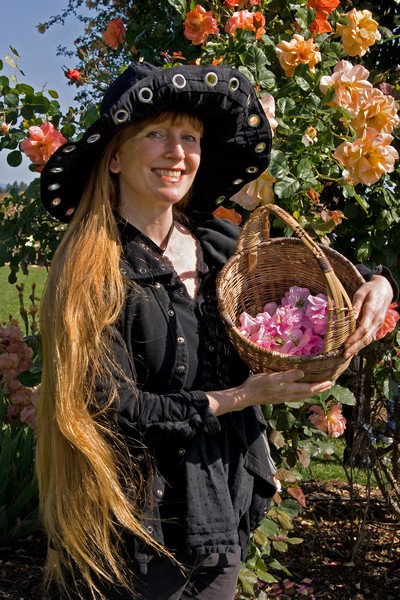 COST: $50 per person and includes: Perfume Tour, Rose Menu, Rose Champagne, Exclusive viewing of rare perfumes and Atomizers, and entry to our Display Garden of over 650 Varieties of Roses at the peak of bloom.

RESERVATIONS are required to secure your spot.

DRESS: You will need some nice walking shoes to help with the harvest? but a large be-flowered hat is charming and timely!

NOTE: Tours will start promptly at 1 pm. Please Arrive at least 15 minutes early to sign-in and find your reserved seat.
NOTE: Both dates are available as of January 28, 2016.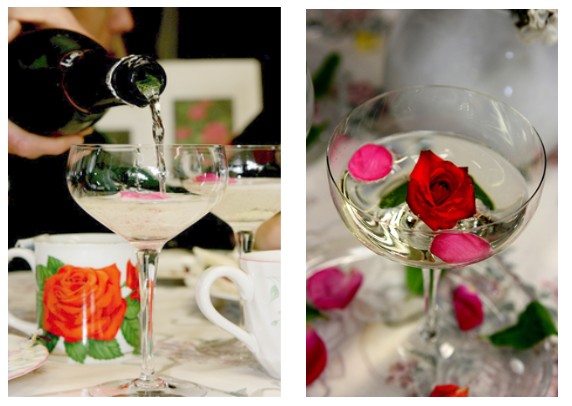 Photos courtesy of Mikala Kennan.